We offer extensive services of integrated facility management in the field of reactive and preventive technical maintenance, object certification, energy management, cleaning as well as other support services that optimize the client's operating costs. Thanks to our services, the client uses its employees more effectively for work, which ultimately has a positive effect on its economic growth and increasing competitiveness. Within the standards of the services provided, our company is based on providing non-stop support, including 24-hour dispatching and a helpdesk, which contributes to long-term satisfaction and stable cooperation with our partners.
Service centers
Our service centers are evenly distributed in all regions of Slovakia, which allows us to quickly respond to incidents and ensure arrival at the location within two hours, and in the case of some clients even within 30 minutes. In each service center, we have a team of experienced specialists with modern technical equipment, which allows us to provide high-quality and efficient service.
In 2021, we created our own insourcing department for revisions and HVAC, further strengthening our services and increasing the satisfaction of our partners.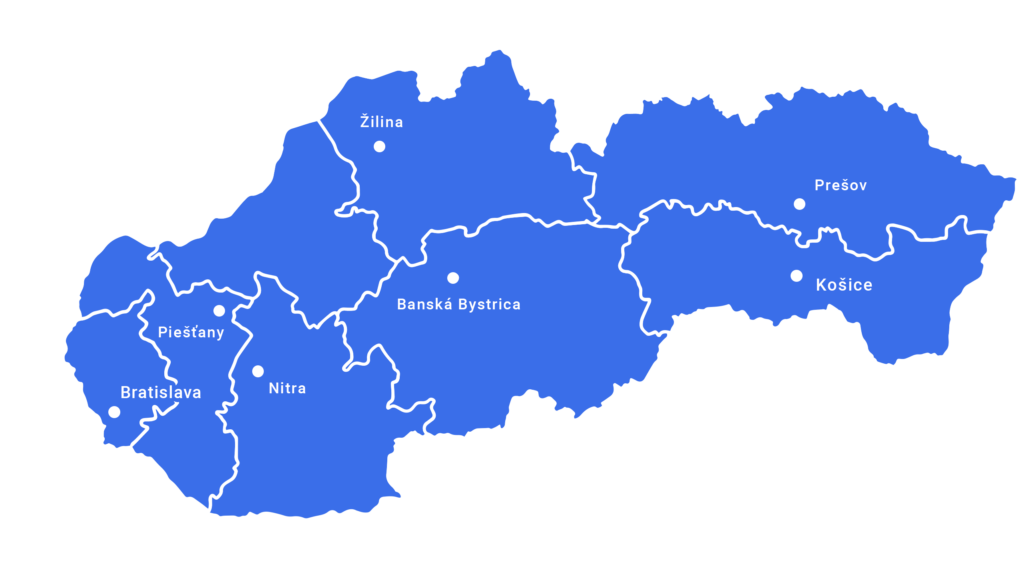 Our goal is to provide the client not only with comprehensive services in the field of real estate management, but also to offer a synergistic link with other services that we provide within the company's portfolio: technology installation, electromobility, energy saving proposals.
Hard & Soft Services
Operation and maintenance of technical equipment
Inspection, maintenance and service of technical equipment and construction parts
Professional inspections and professional tests of reserved technical equipment
SOS emergency service
24/7 dispatching services, HelpDesk
CAFM system for building management and maintenance
Energetics
Proposals for the realization of savings and analysis of return on investment
Premises management
Property management
Pest control, disinsection, disinfection
Summer and winter maintenance
Cleaning services